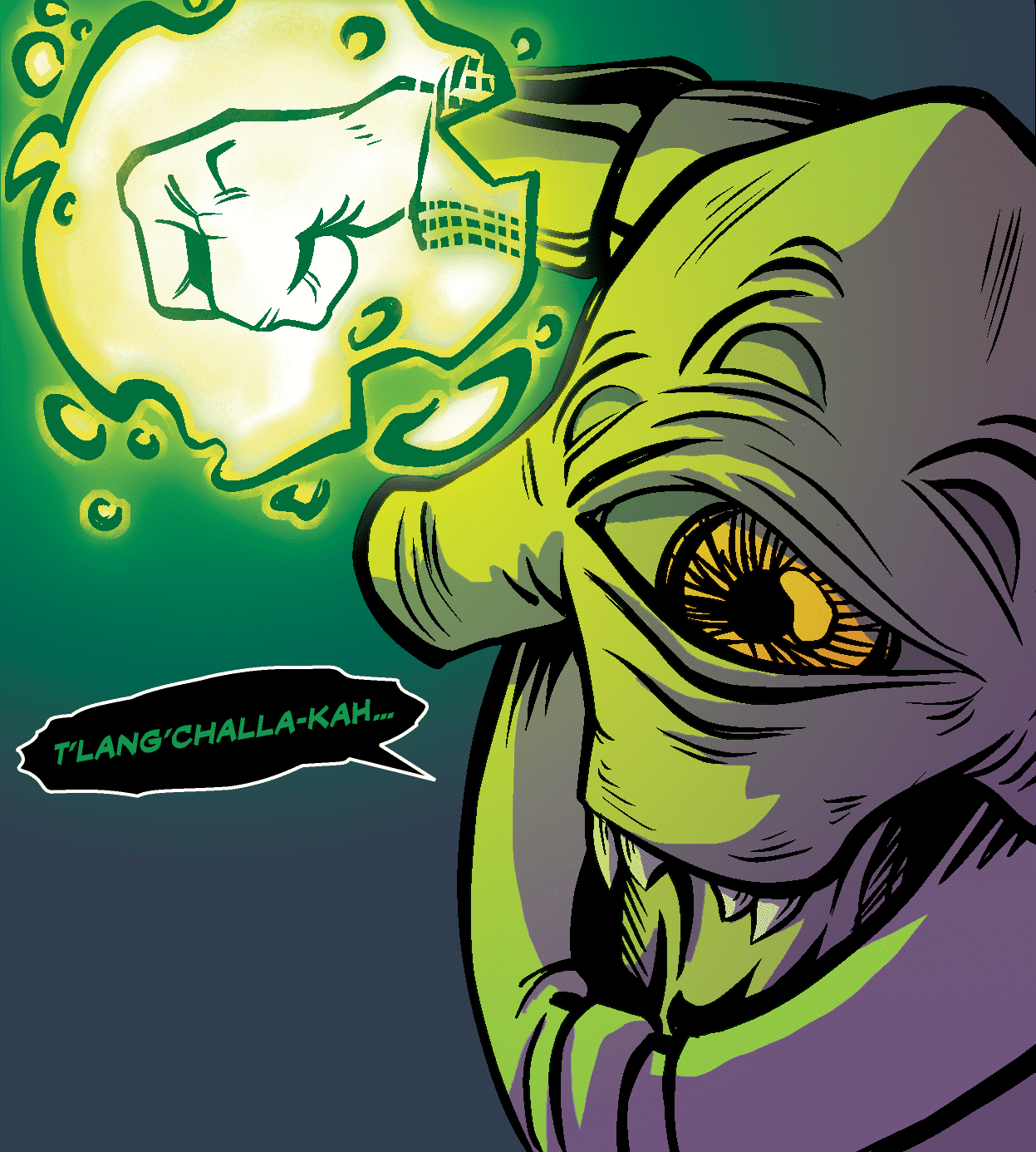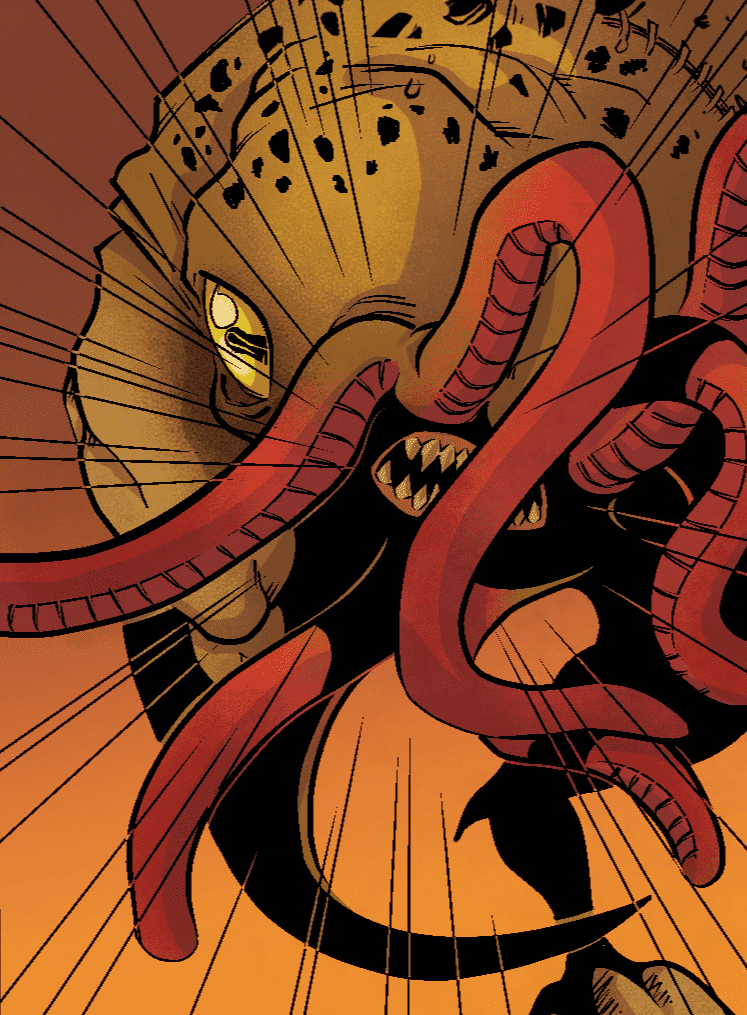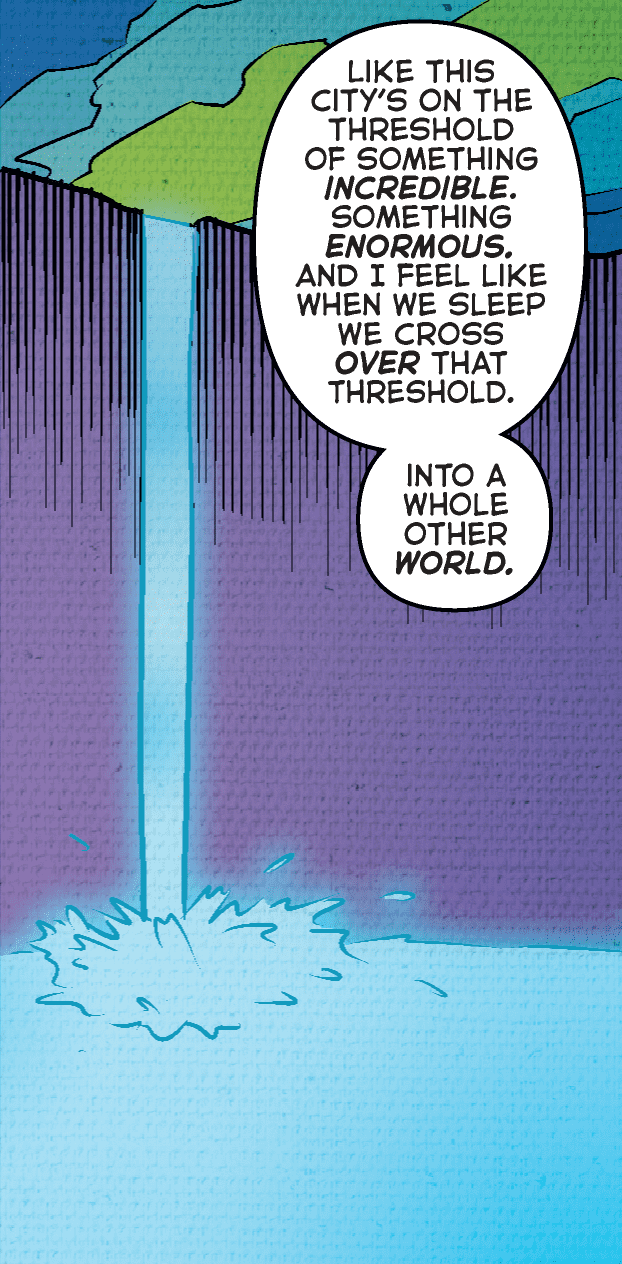 Hlf-Life
A Place in the West
In a devastated America, sinister commandos are kidnapping children and taking them to a hidden city with a mysterious cosmic tower at its heart – a tower that may prove to be humanity's salvation, or its doom. Join three survivors in this fan-made comic book set within Valve's acclaimed Half-Life universe, as they attempt to unlock the city's secrets.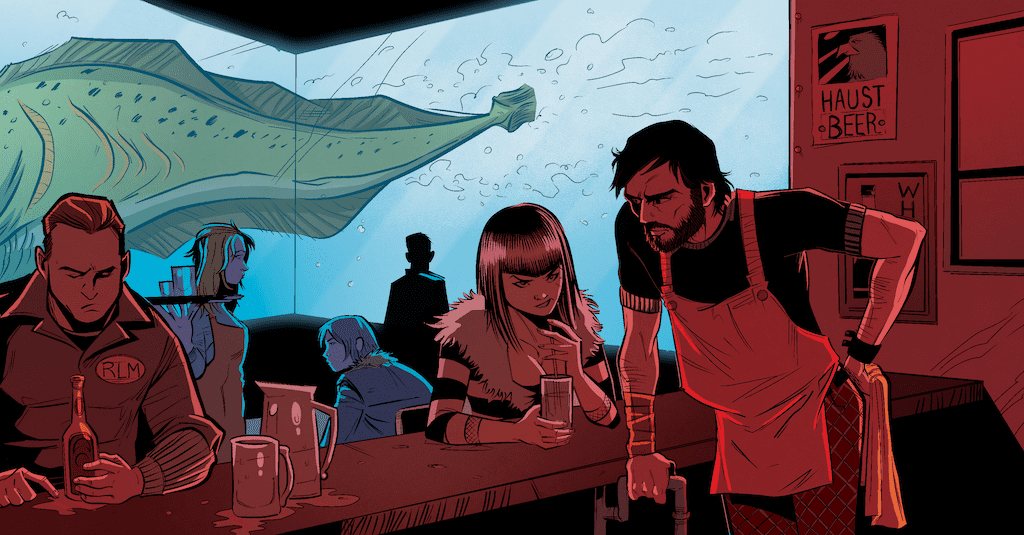 About
At a science complex in the New Mexico desert, a teleportation experiment goes very wrong, unleashing interdimensional chaos on an unsuspecting Earth. The aftershocks end with the arrival of a totalitarian order called The Combine, which forces a brutal police state on the last remnants of the occupied planet.
Now, some years later, a mysterious cosmic tower has materialised in a hidden city – a tower that may prove to be humanity's salvation, or its doom. A team of military commandos soon emerge from the city, sweeping across the American wasteland kidnapping children for an unknown purpose.
In the wake of their devastation, a troubled father, an intrepid scientist, and an ancient alien warrior are each drawn to the strange city with the cosmic tower: New Franklin. Faced with warring clans, diabolical experiments, portentous dreamscapes, and the growing shadow of The Combine, they must unlock New Franklin's mysteries before it's too late – and the lives of everyone in the city hang in the balance.
A Place in the West weaves a compelling story with a complex cast of all-new characters, drawing on the rich mythology of the Half-Life universe to create an original adventure for the series.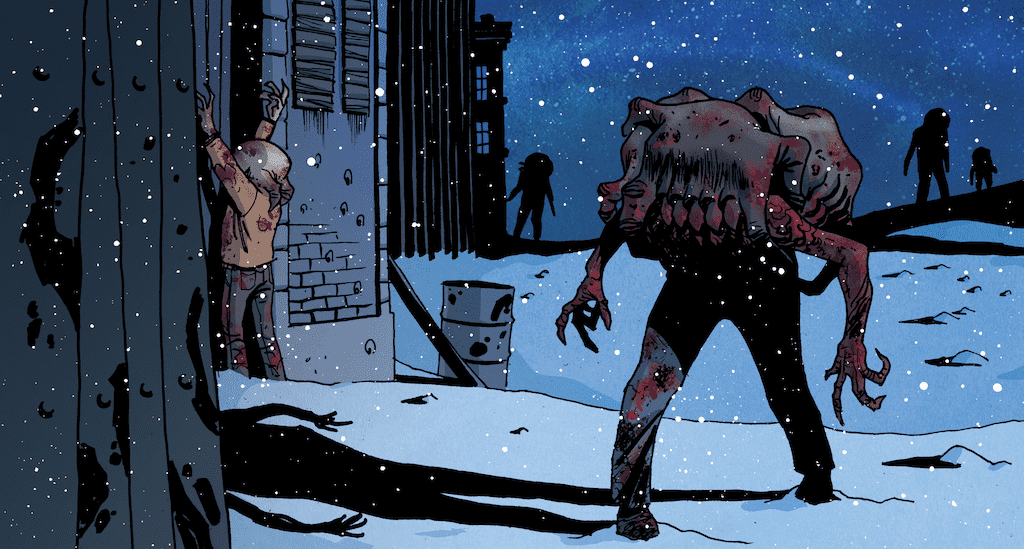 Chapters
❮
❯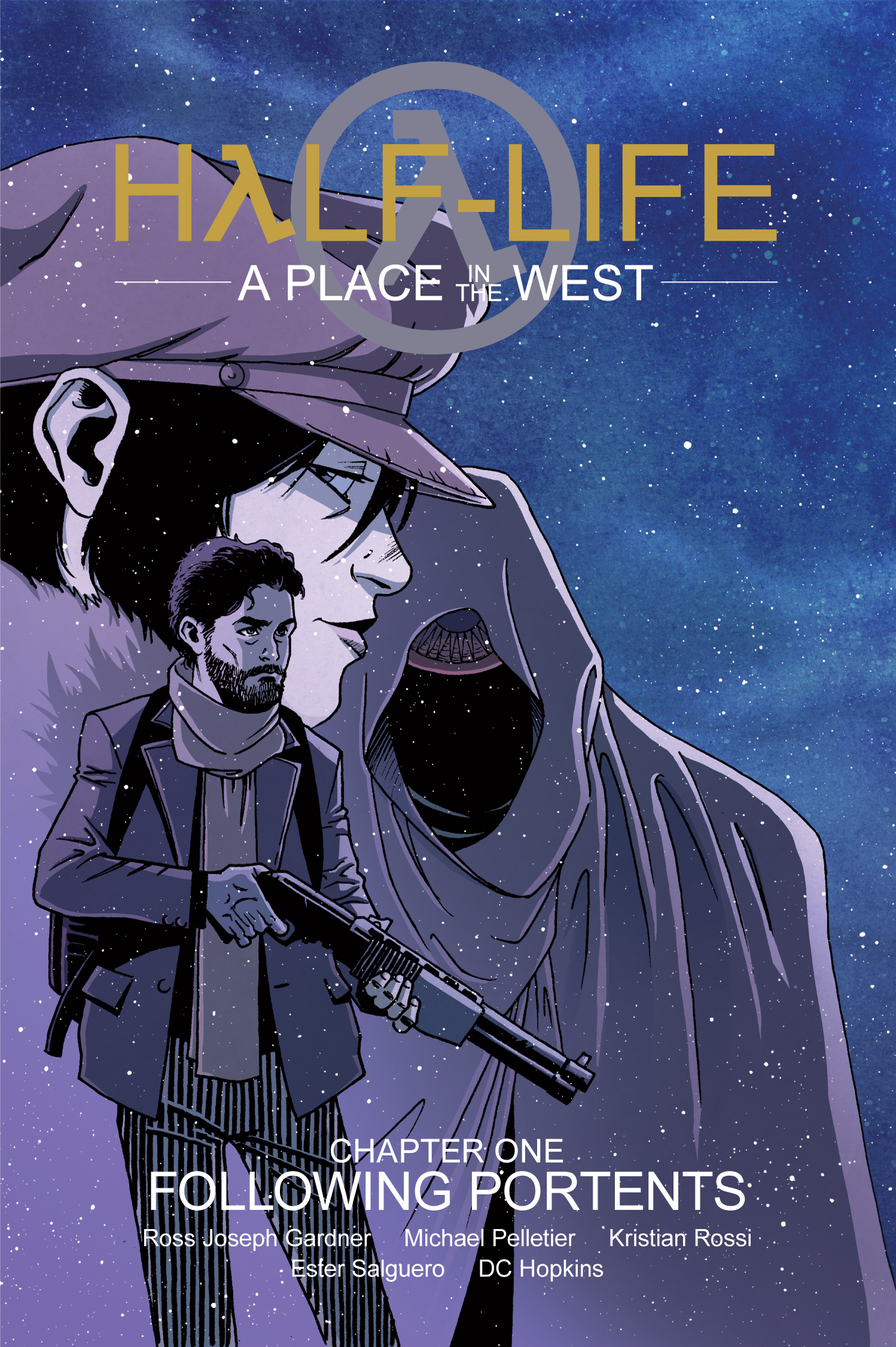 Chapter 1: Following Portents
In a ravaged America, a small enclave of refugees is attacked by a mysterious team of commandos. But they aren't Combine -- they're human. The only survivor, Albert Kempinski, learns the attack was carried out with the aim of kidnapping the enclave's two children, one of which is Kempinski's daughter, Ellen. Determined to rescue her, an unprepared Kempinski sets off into the harsh winter wastes, towards the hidden city from which the attackers sprung.
Along the way he is joined by an intrepid scientist, Leyla Poirier, and an ancient alien warrior called Dreyfus. They too are intent on finding the city, believing it to possess a powerful cosmic secret they hope will liberate Earth from the Combine's grasp. Together, the three embark on a perilous journey to a strange and uncertain destiny...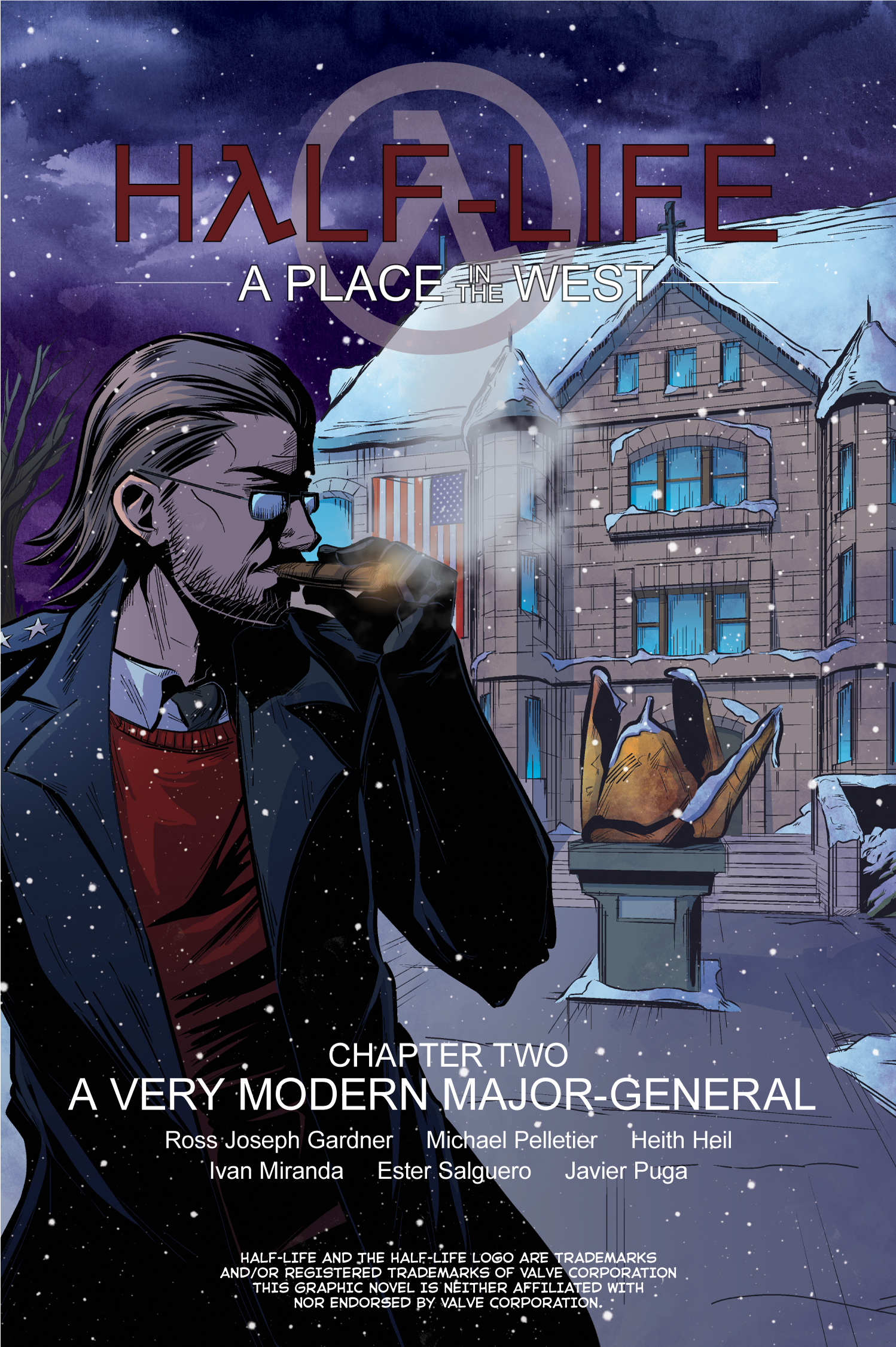 Chapter 2: A Very Modern Major-General
Albert Kempinski and Leyla Poirier form a tenuous alliance to infiltrate the mysterious city to which they are both drawn.
Once inside, they discover a forgotten world in which the human spirit has been rekindled. This society of survivors has formed around a military leader called Major General Long, who puts Kempinski and Leyla before a council of the city's elite to determine whether or not they can remain. If their lie is exposed they risk death, but the pair struggle to see eye-to-eye on the city.
And on the city's outskirts, Dreyfus encounters two survivors of the Black Mesa Incident who reveal there is more to the city than it appears...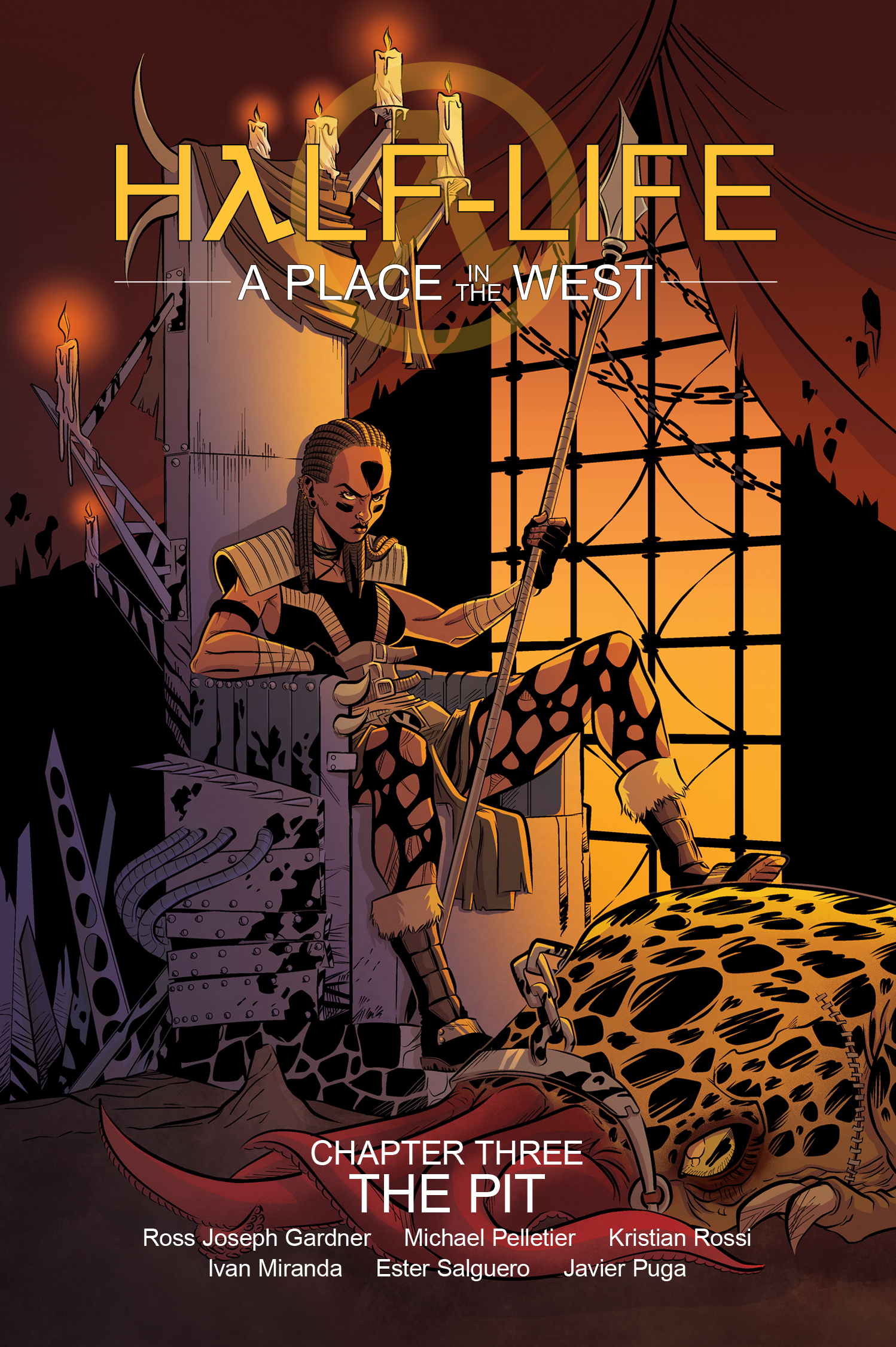 Chapter 3: The Pit
After a confrontation about the nature of New Franklin, Leyla Poirier and Albert Kempinski go their separate ways inside the city.
Leyla is drawn to a gladiatorial arena called "Kal's Pit", where she finds Hadley Upton-Brown and witnesses firsthand the brutal assertion of the city's combative spirit. Kempinski, adrift, starts up a connection with a kindly stranger called Julia Benjamin, who offers a different perspective on life in the city.
And back at City Hall, Major-General Long, suspicious of Leyla, makes a discovery that will change New Franklin forever.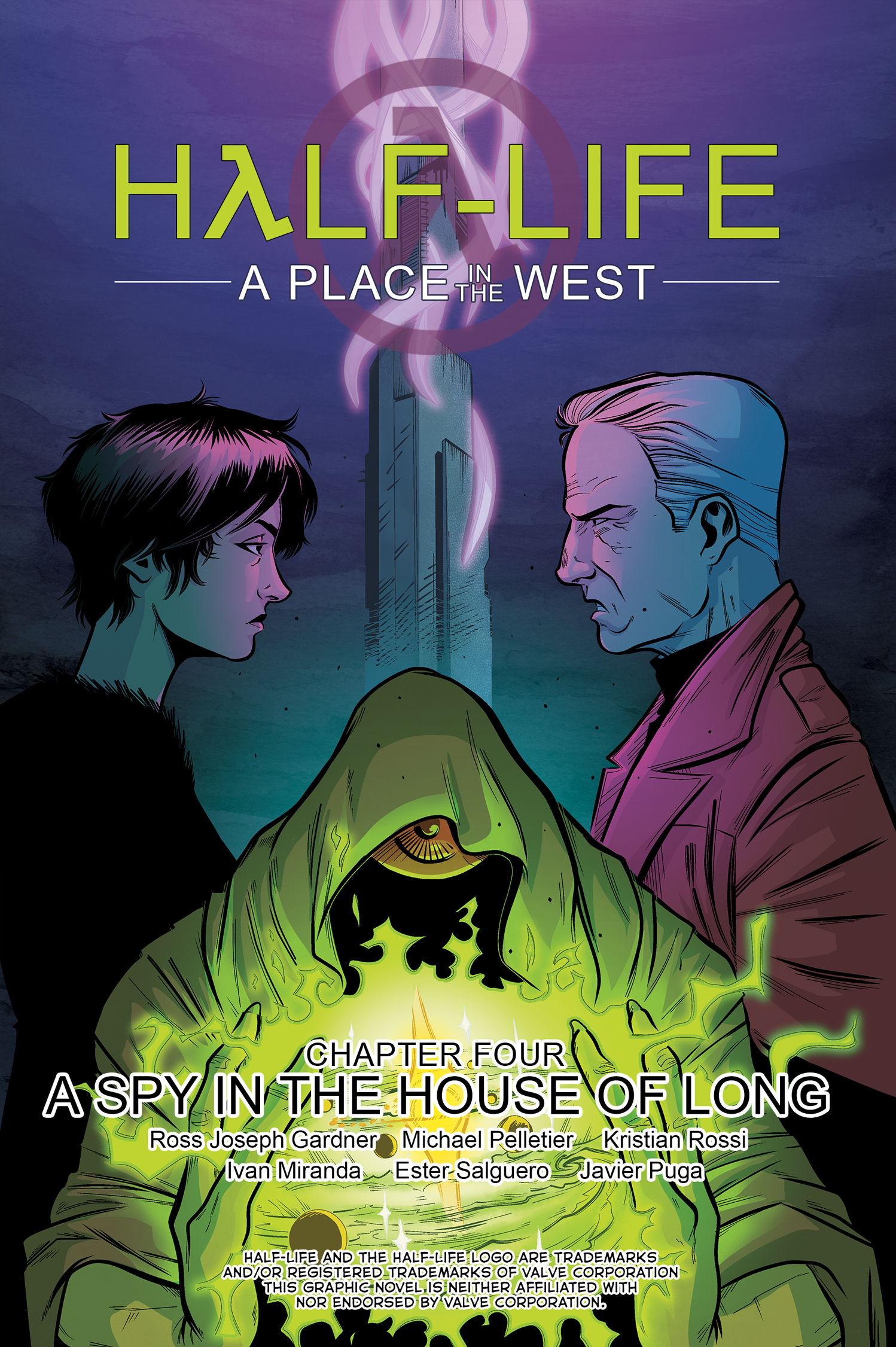 Chapter 4: A Spy in the House of Long
As the fallout from the Pit spreads throughout the city, New Franklin's competing political factions are brought into open conflict.
Fearing events at the Pit will diminish his already tenuous power, Governor Moore moves to quell Sejal Rajani's Opposition - a group of dissenters with a radical plan for the city's future - forcing Major-General Long to resort to extreme measures to bring them both to heel.
And as Albert Kempinski grows closer to Julia Benjamin, he begins to see that she's hiding a secret about the city - a secret that may well lead the way to his kidnapped daughter, Ellen.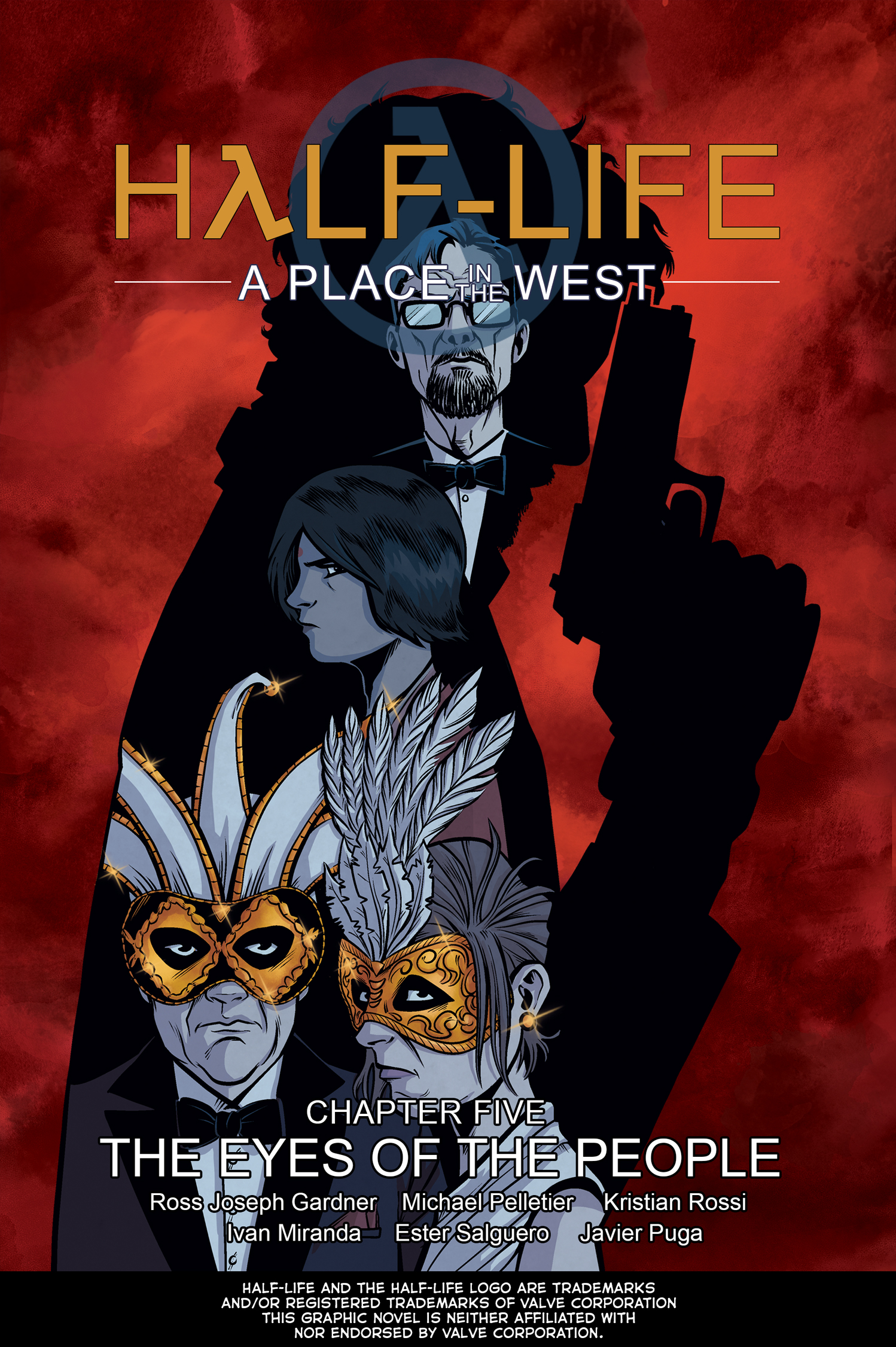 Chapter 5: The Eyes of the People
It's the night of New Franklin's annual masquerade banquet, and the city's political rivals vie for dominance amongst a blind and apathetic populace seeking shelter from a wicked blizzard.
Governor Moore, aiming to install himself as the city's leader, plots to assassinate Major-General Long at the evening's end, whilst Long himself prepares to move against Sejal Rajani's Opposition in an effort to apprehend the vortigaunt Dreyfus.
And on the fringes of the city, away from the lights of the masquerade, Albert Kempinski takes matters into his own hands to find his kidnapped daughter - with disastrous results...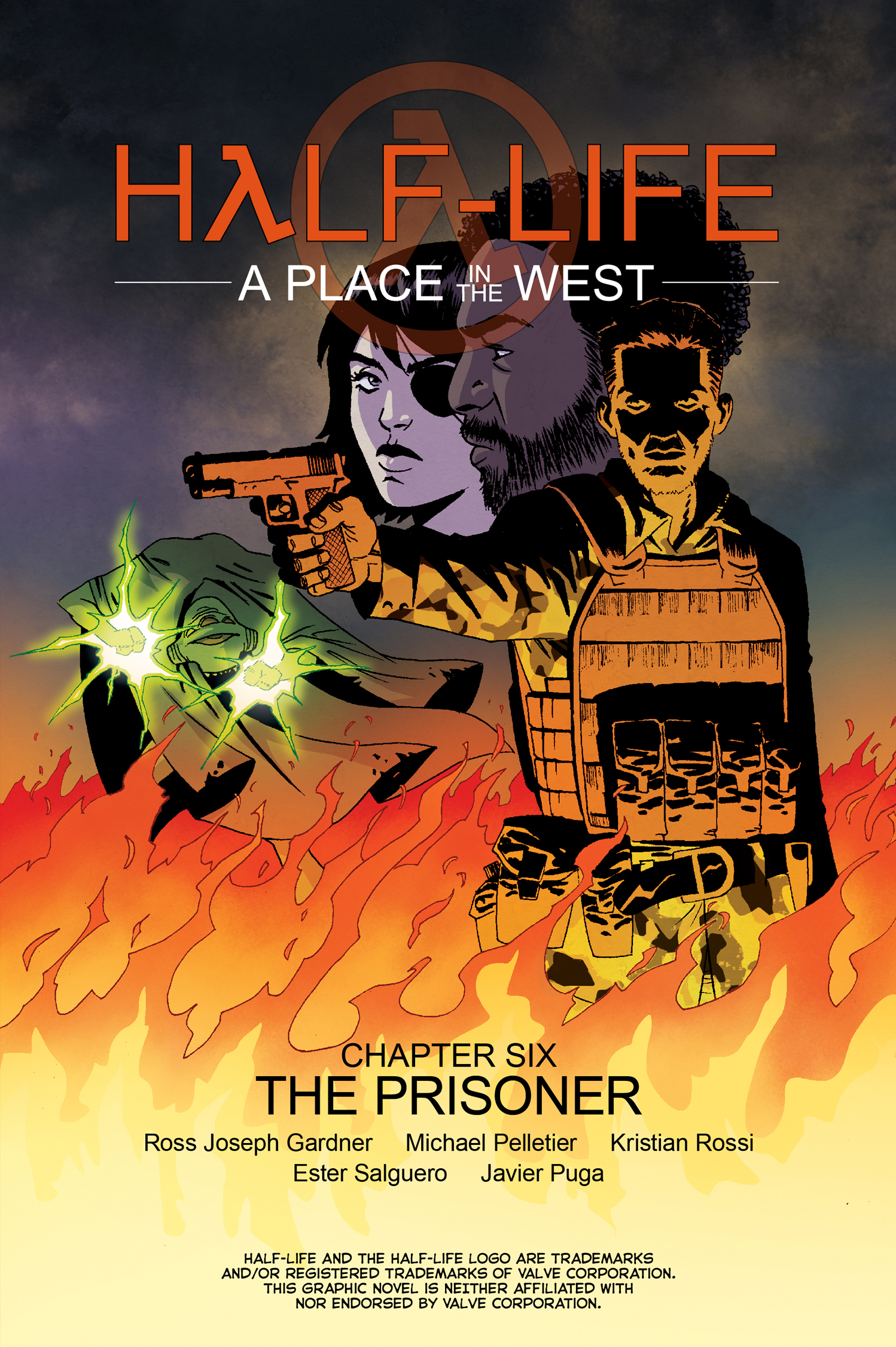 Chapter 6: The Prisoner
With the execution of the Governor at the hands of Major-General Long, New Franklin is poised on the brink of civil war.
Colonel White, Long's second-in-command, launches a devastating assault on the Opposition base in an attempt to capture the vortigaunt Dreyfus. In response, the leader of the Opposition, Sejal Rajani, lays the groundwork for a counterattack against City Hall. However, she faces unexpected resistance from the head of the power plant, Leonard Banks, who is harbouring a dangerous agenda of his own.
And in a secret prison beneath City Hall, Leyla Poirier meets Long's captive son, Kurt, and learns the dark truth about her journey to America.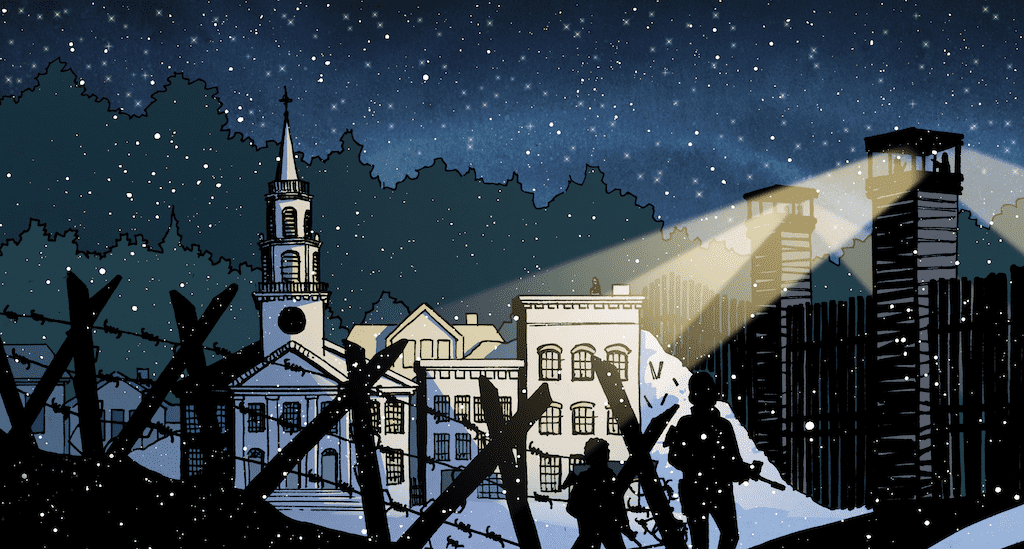 Updates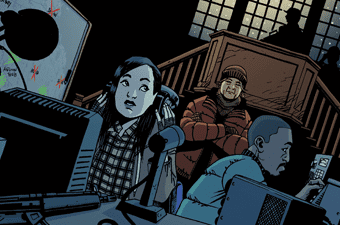 Recent FAQ
❮
❯
How many Chapters will APW be?
Fifteen, plus several free interludes.
Is this canon?
No, it is fan-made and officially licensed.
Do I need to be familiar with Half-Life to get it?
It wouldn't be a bad thing (not least because the games are great!), but there's a prologue to catch you up on all the important stuff.
Where does it take place, in relation to the Half-Life games?
After Half-Life 1, before Half-Life 2

Preview
You can read the Prologue, Chapter 1, and Interlude 1.5 right now on this site. They are also available on Steam along with all future chapters, as well as bonus interludes, and other extra content like soundtracks and a commentary track.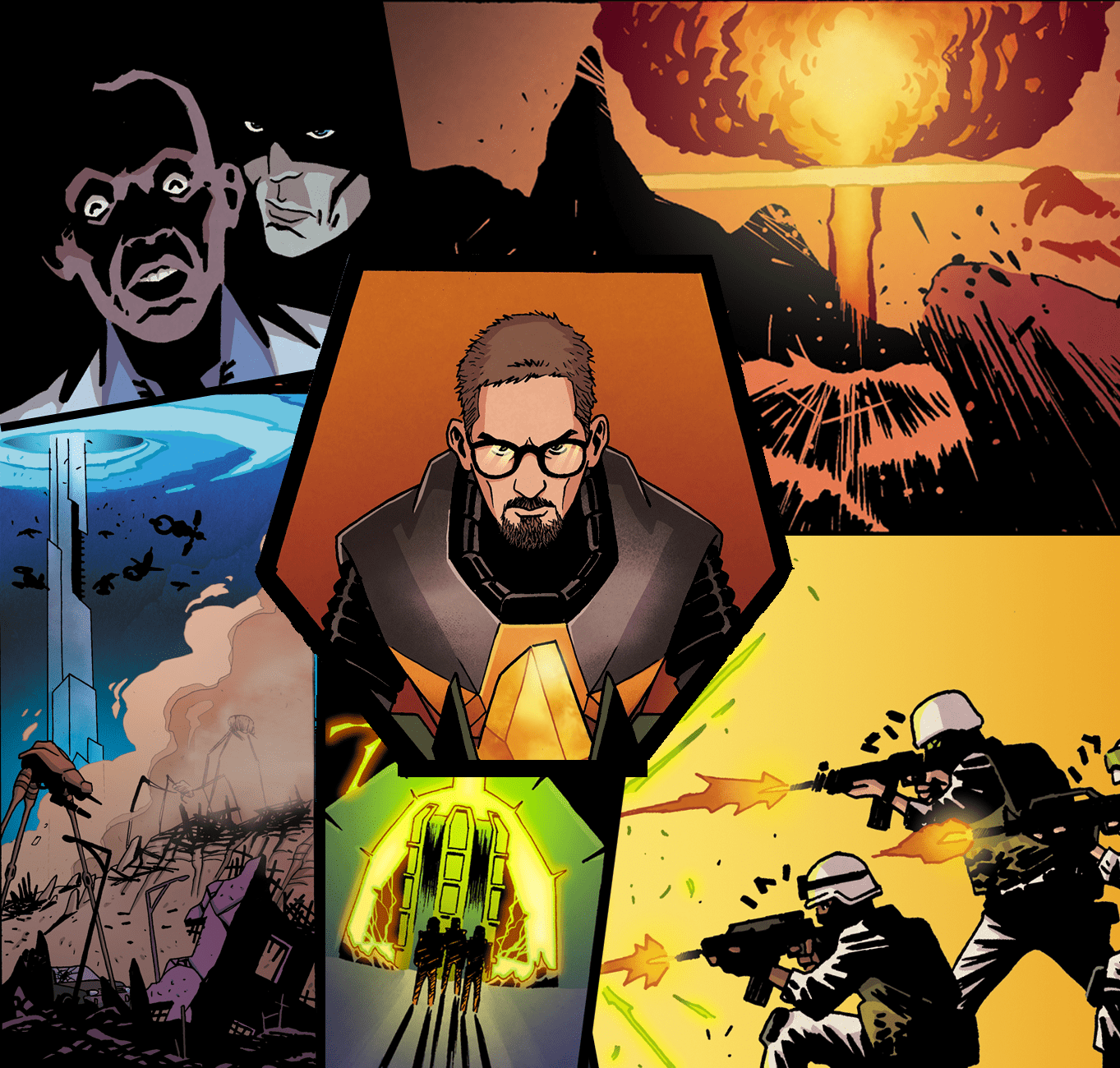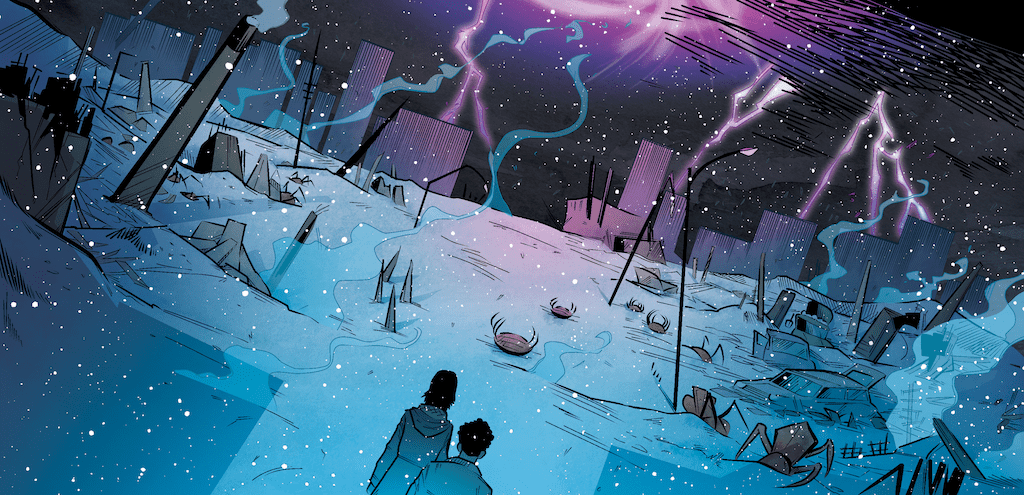 Credits
Core Team
Ross Joseph GardnerCreative Director, Co-Writer
Michael PelletierTechnology Director, Co-Writer
Kristian RossiPencils, Inks
Ester SalgueroColours
DC HopkinsLetters
Chris JolleyAudio
Past Team Members
Heath HeilPencils, Inks, Colours
Ivan MirandaInks
Rachel DeeringLetters
Javier PugaLetters
Special Thanks
Vsevolod StepanovTranslation (Russian)
Pavel LapinskyLetters (Russian)